I've been enthralled by the conversation over at
Tuppence Ha'penny
regarding the virtues/vices of fur: vintage and new.
I personally love my vintage fur stoles. But for those who may not love fur at all, but crave some of the glamour fur can offer a vintage outfit I have a solution.
While browsing
Etsy
(my new favourite place for online shopping!!) I found these cute guys at
celapiu
: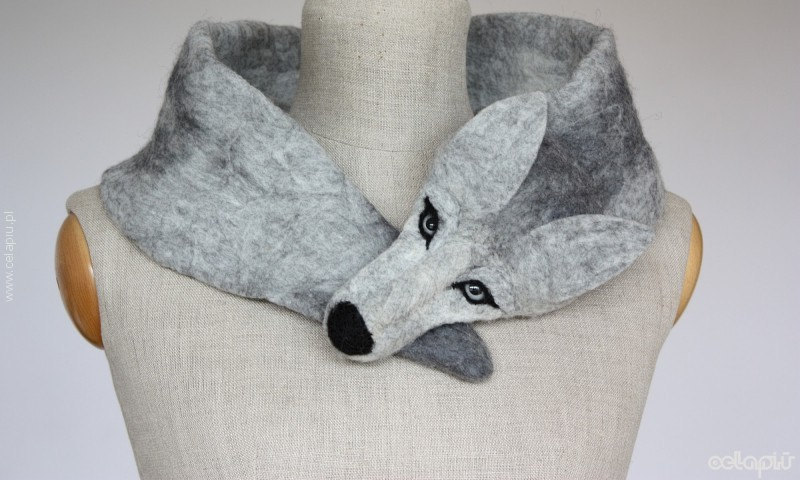 Handmade, felted fox stoles!!!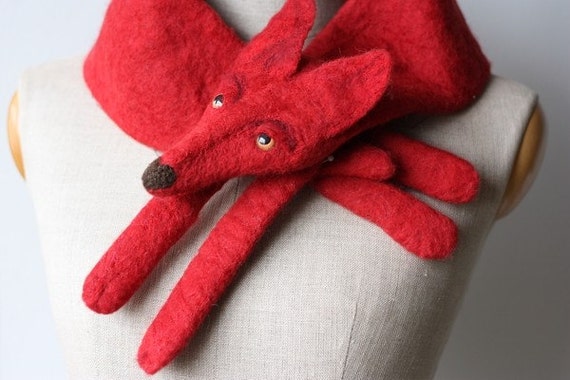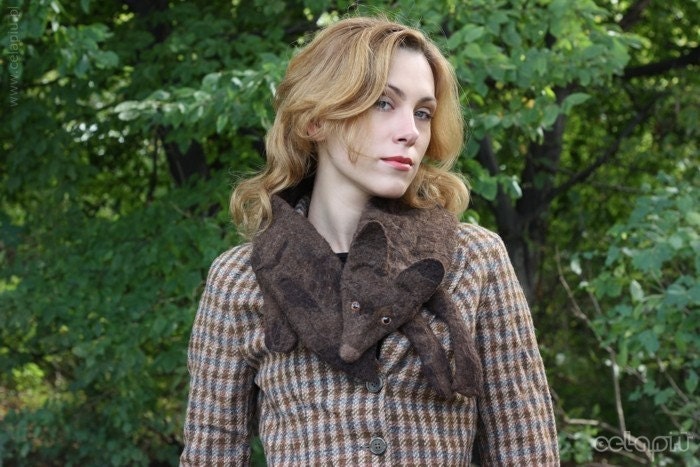 And my personal favourite: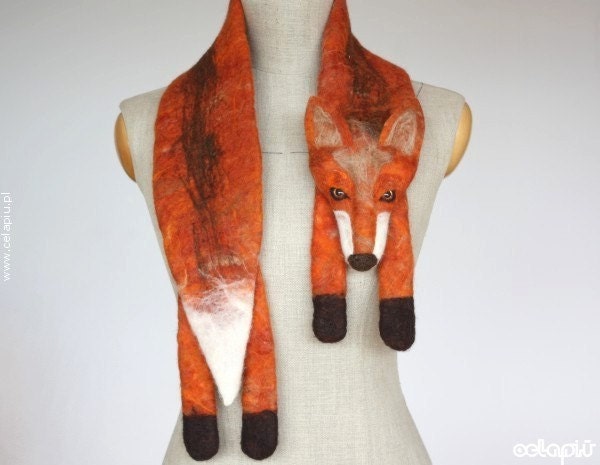 Are they not awesome!? I am honestly trying to find a little cash in my budget for one of these guys. I am smitten.
Lisa.xo